[rev_slider alias="slider8″]
[vc_row no_margin="true" padding_top="0px" padding_bottom="0px" border="none"][vc_column width="1/1″]
Phoenix Photo Booth and Flipbook Rental
From hiking Camelback Mountain, to strolling along the First Friday artwalk, A Flying Camera loves the city of Phoenix. The people here know two things: Mexican food, and how to have a good time. And nothing makes a good time even better than having some candid mementos to take home. A Flying Camera always brings the party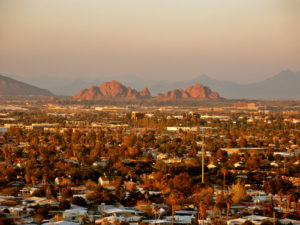 Our sleek, modern booths will compliment any event. Our photo booths are designed to compliment your style, from elegant weddings to backyard barbecues. With easy to use touchscreens, you can easily get extra copies in your email to post to Facebook, or share however you like.
From the beginning, we set out to develop photo booths that produce the highest quality images possible, even on par with portrait studios. Our photo booths employ professional studio lighting equipment, high quality digital cameras and true photo quality printers to produce the best quality results, and speed with printing done in seconds.
A Flying Camera is proud to service Phoenix, Arizona with Flipbooks and Photobooths. We have several options for you
[/vc_column][/vc_row][vc_row][vc_column width="1/2″]
Phoenix Photobooths & Flipbooks Contact
A Flying Camera Flipbooks & Photobooths
(559) 472-7412
Photobooth & Flipbooks Rental Request
Immediately see if we're available for your event by choosing your date below.
[gravityform id="2″ name="availability checker" title="false" description="false" ajax="false" field_values='date_check']
---
Request A Flipbooks & Photobooth Sample
Curious as to just how amazing our stuff looks? We'll send you a completed flipbook, some custom flipbook covers, and a photobooth print.
[gravityform id="3″ name="Sample Request" title="false" description="false" ajax="false" field_values='date_check']
[/vc_column][vc_column width="1/2″]
Photobooth Map & Location
[/vc_column][/vc_row]