[rev_slider alias="slider8″]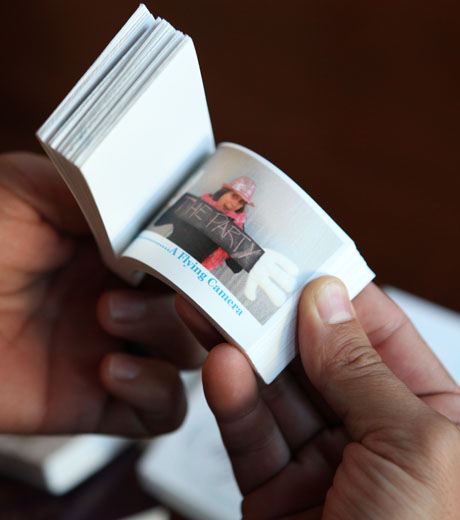 FLIPBOOKS, THE HOTTEST NEW TREND
Remember the cartoon books you made as a kid? Welcome to the modern day version that is sure to make your event stand out.
Guests are invited to create a 7-second video doing whatever they can think of…some folks just stand and wave, and some rehearse skits that will prevent them from ever running for office. As soon as the video is done, A Flying Camera's crew immediately creates a 60-page booklet and as your guests "flip" through the pages their 7-second video animates in perfect clarity.
The most amazing part of A Flying Camera's flipbooks – they are created in as little as 90 seconds while guests wait!! Your guests will stand by and watch this amazing process in disbelief. Yes, we create 60-page flipbooks with your custom designed covers in about a minute and a half. It's totally amazing, totally fun, and will be the talk of your party.
---
TAKE THE TOUR »
---
---
---